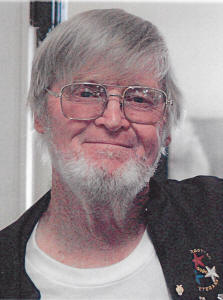 Browse this archive containing most of Stu Shaner's historical newspaper columns. He spent the first 15 years of this park committee's existence gathering stories about Butte County's veterans.
---
Meetings have resumed.
In the Veterans Memorial Hall
2374 Montgomery St. Oroville, CA
3rd Monday of the month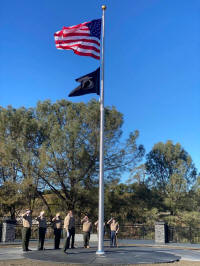 We are in the later phases of park construction...
Installing monuments for Butte County's 2 Medal Of Honor recipients & the Secret War in Laos
Installing shade structure on the overlook
Installing the Bronze Bugler
Installing monuments that display the names of the 550+ service men and women with ties to Butte County, who never returned from military service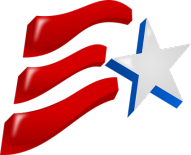 Park Construction

The shade structure is being installed spring 2023.
Contact Us:


Daryl Autrey
530-589-5199
Park Project Status

Retaining Wall
Parking Lot & Temp. Landscape
Memorial Tile Wall
Overlook Fence
Pave Overlook
Overlook Granite Bench
Corrected Honor Tiles
Overlook hardscape
Flag Pole installed 16 Nov 2021
Medal of Honor memorials
"Secret War" monument
Overlook Shade Structure
Bugler Statue

- One wax component remaining to go to foundry for casting

War Monuments
Hardscaping (final)
Military Service Dog Statue
Park Entrance
Restrooms
Final Landscaping
* In Progress
Bronze Bugler Design
for the park statue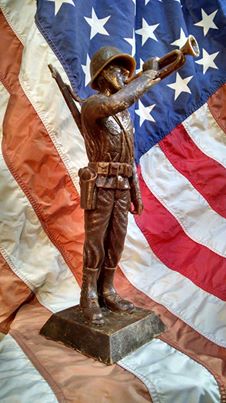 Watch the video shot by Committee member, Teri Sisino, in Philip Sciortino's studio. Philip explains the process of preparing the full-size clay model of the Bugler statue for casting in bronze by the foundry.
---
Your Donations
Donations are needed for the granite monuments displaying the names of Butte County's service men and women who had their lives taken from them while serving in the military.
Grants typically won't pay for monuments, so we need monies from non-grant sources to fund them.
Donate Today

Virtual Memorial Wall
Find a name on the Wall
A 2nd Memorial Tile Wall ?
Supporters have been asking ...
more info
- Donations Needed -

Donations can be made by sending a check to:
Oroville Veterans Memorial Park
PO Box 2586
Oroville, CA 95965
or
We are a 501 c(3)
Donations may be tax deductible using our
Tax ID Number 68-0481839
Every cent of your donation goes toward park construction.
All Volunteer Members
"No paid positions!"
"No free lunches!!"